Chainlink fencing can serve a multitude of purposes and has numerous benefits. Our chain link fence offers long-lasting durability and limited maintenance once it is installed. Additionally, our chain link or wire fencing is very versatile as it serves many purposes such as pet containment, security, temporary use, and much more. We are a fence contracting company that uses galvanized steel fabric to ensure that your residential or commercial property is both secured and protected.
A few of the chainlink fencing options that we offer include:
Our chainlink fencing is a true top of the line product, which can serve you in many different ways, we ensure you receive top quality material. For more information on our chain link fence, wire fence or vinyl fencing options, please give us a call at 713-999-3866. We gladly service the surrounding areas between Woodlands, Tomball and Spring, TX.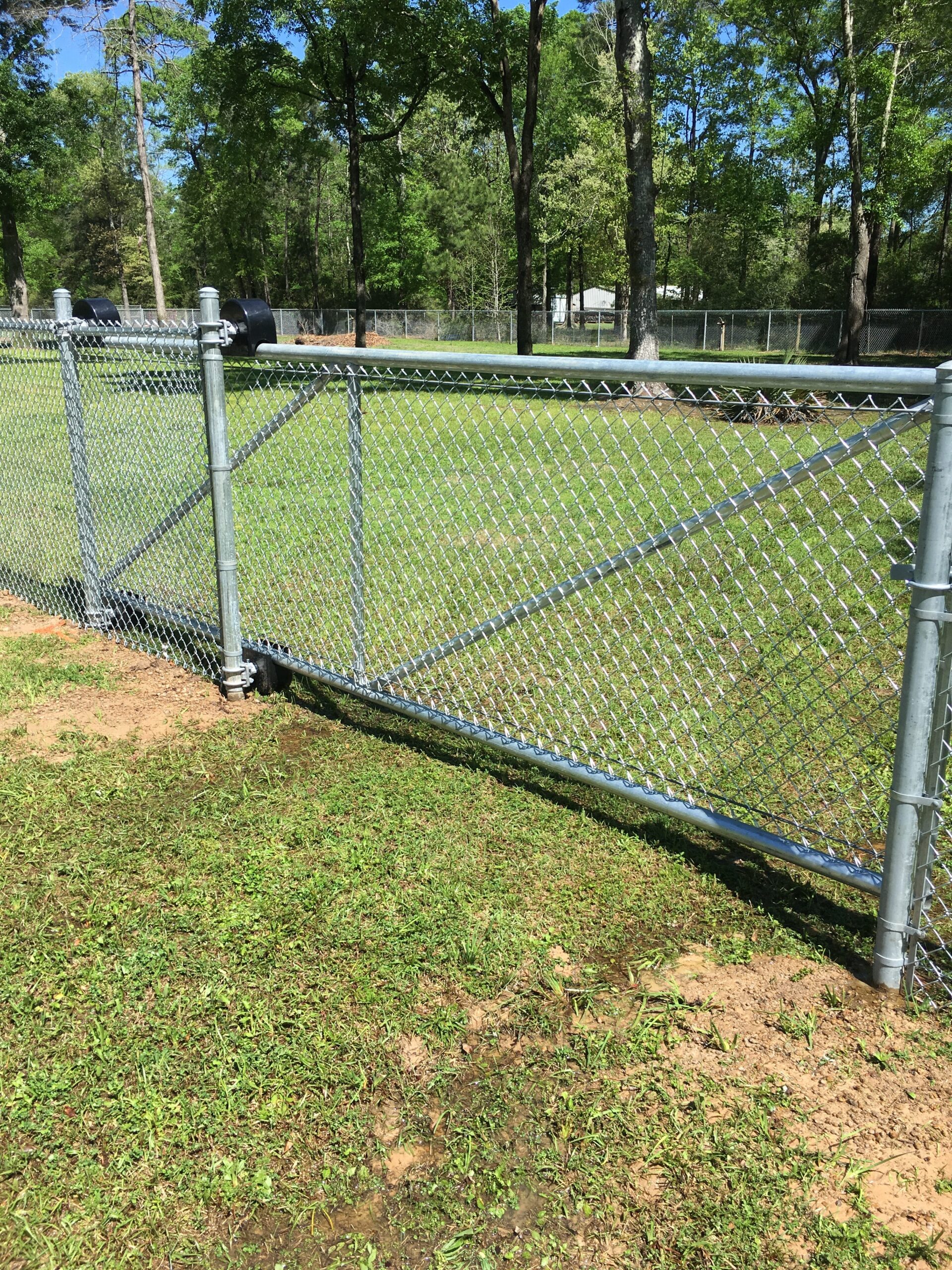 Dunn Fence is your #1 choice for fence work in Woodlands, Tomball, and Spring, TX. Our organization is family owned and operated and we take pride in treating each project as if it were in our own home.
We can often provide an Instant Fence Quote with map imagery. Enter your address to get started!
Chainlink Fence and Chainlink Gate Installations